Women of Aurora with Tara Green
Meet our team | April 19, 2021 | 5 min. read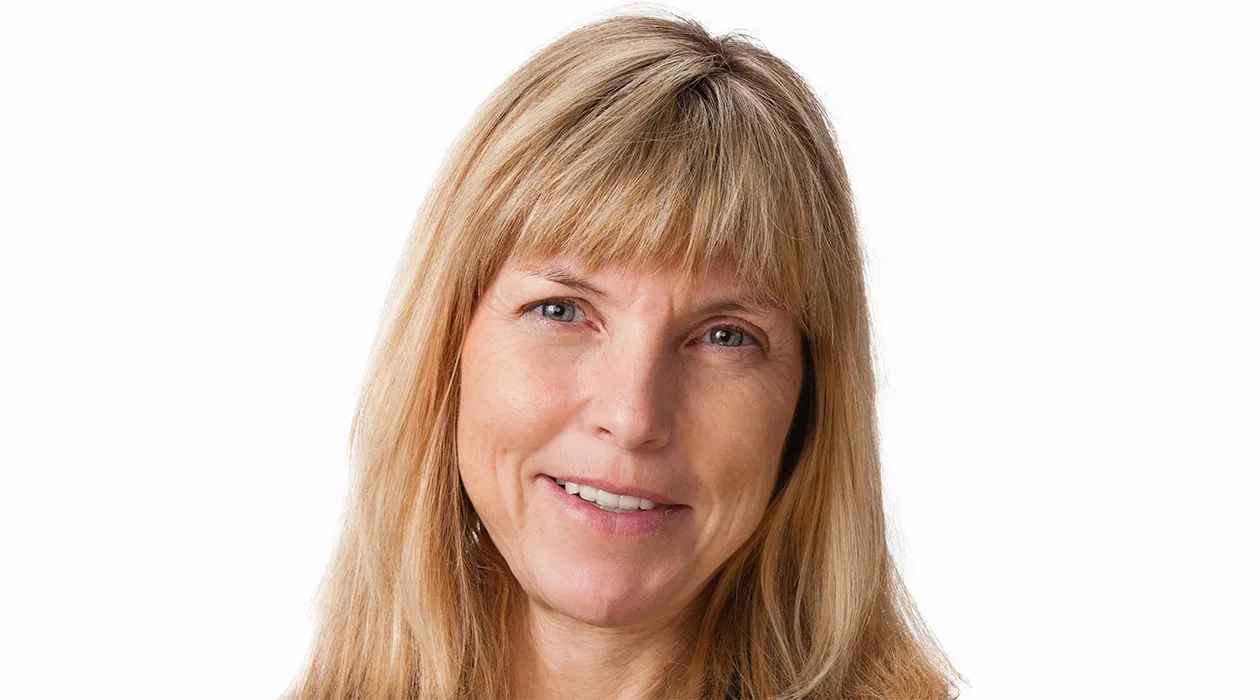 At Aurora, our mission is to deliver the benefits of self-driving technology safely, quickly, and broadly. To achieve that mission, it's essential that we foster a diverse team with a multitude of experiences and perspectives, so we can truly deliver self-driving technology to people and communities broadly. As we continue to build an inclusive and diverse culture, we are committed to supporting and empowering the women at Aurora as they develop their careers and transform the future of transportation.
In our ongoing series, Women of Aurora, we share the personal and professional journeys of the women of Aurora. This month we're profiling VP of People Tara Green who focuses on developing Aurora's leaders and building expert teams committed to delivering self-driving technology to market. When Tara's not busy putting systems in place to help our teams work and grow effectively, she can be found reading with her daughter or going for (fast!) walks.
Tell us about the path that led you to Aurora. Why autonomous vehicles and why Aurora?
I am motivated by the power of this technology. I think about the loss of freedom that can come later in life and how liberating autonomous driving will be for those who can no longer drive themselves. On a more personal note, two of my family members were involved in fatal car accidents, so the promise of saving lives really hits home.
As I learned about Aurora, I was inspired by the expertise, passion, and humility of leaders across the company. Plus, I liked the value "be reasonable" because I'm all about being pragmatic!
Describe your role as VP of People at Aurora.
I create the space where talented, growth-minded people can do their best work. That means I think about the day-to-day environment, systems and tools, and learning and engagement programs that create an incredible employee experience. I am always thinking about the employee experience and the development of our people, from the moment they onboard through to their continued career development.
Aurora was much smaller when you joined and now it's 1600 people. How do you think about creating culture and then maintaining it?
I don't necessarily think about maintaining our culture, I think about steering its intentful evolution. We are at a key juncture now at Aurora, and need to make sure we're building a company where people want to be, not have to be. My job is to ensure our culture positively evolves to reflect our people and supports them through growth, handling challenges, and seizing opportunities. Our leadership across Aurora provides guardrails to steer our culture and teams in a way that aligns with our values – values like focus, setting outrageous goals, and winning together – but we all have a role to play in our company culture!
Earlier this year, Aurora acquired Uber's autonomous unit, ATG, and the company more than doubled overnight. What was that like?
Aurora was founded on a clear mission and built on a strong set of values that guide our work and how we treat each other. With this foundation, we're able to bring on new talent and scale.
Still, any large integration requires a thoughtful approach and some tough conversations around roadmaps and priorities. We are working hard, and quickly, to define what the upcoming months and years look like at Aurora so that we can give our employees as much clarity as possible. We also try to provide opportunities for employees to speak up with questions, perspectives, or concerns as our company grows and our culture evolves. Some of the ways we do that are through a Q&A at company-wide meetings, focus groups, engagement surveys, and by trying to foster an open dialogue within the company. Of course, this is an ongoing process and we still have work to do!
What are some of the things that are unique or interesting about Aurora's culture?
Lots! I will highlight two of my favorite programs.
In March 2020, we launched Aurora Academy, a unique learning and development program that enables Aurora's own experts to educate and train other employees in areas essential to Aurora's mission. We have all types of courses ranging from Lie Groups to Coherent Lidar 101 and Public Speaking.
We also recently launched JumpStart, a returnship program focused on bringing experienced professionals back into the workforce after they have taken time off. This is personally meaningful to me as someone who has also taken time off from working in technology and then returned to the industry.
How does Aurora think about Diversity, Equity, and Inclusion? How do you make sure Aurora's a great place to work not just for some employees, but for all employees?
Self-driving technology has broad benefits – including increasing safety on our roads and access to transportation. To achieve those benefits, we need a workforce with diverse experiences, insights, and perspectives; said another way, we need a workforce that reflects the communities and people our technology will benefit.
We are building a strong foundation for a more inclusive, connected, and diverse company. More specifically, we are guided by these principles: our lived experiences are unique and should be respected and celebrated (diversity), our employees have different needs and deserve support tailored to those needs (equity), and every employee needs to feel valued and that they belong on our team (inclusion).
We bring our commitment to life in a variety of ways. For example, we have a pairing program that helps senior leaders cultivate relationships with internal and external professionals from underrepresented groups. We're forging new diversity recruiting partnerships to gain access to underrepresented talent pools and networks. We're training all people managers to lead with empathy and think more intentionally about inclusion through interactive workshops. And we're designing new career development opportunities for underrepresented employees with a focus on sponsorship, mentoring, and leadership skill-building. We also have an active set of employee resource groups, which offer a way for people across the company to come together to share unique experiences and perspectives.
Like with any new and transformative industry, autonomous vehicles will impact the jobs of the future and the jobs of the past. How do you think about that?
Well before I came to Aurora, I worked at Google, and I often think back to the early Google days, when new jobs were continually being defined - AdWords specialists, product Specialists, reseller channel managers, and more. Aurora is in a similarly unique position. I am proud to say that we have created a number of new and unique jobs that will continue to evolve as this technology is brought to market – jobs like vehicle operators, autonomous technicians, and motion planning specialists.
We know that as this industry grows and evolves, some jobs will change or disappear over time. Through this evolution, it's important to think not just about the quantity of jobs, but the overall quality of life for people across the country. For example, the new jobs being created for truck drivers often provide more reasonable schedules, safer working environments, and higher wages than many existing trucking jobs. That's definitely the case for many of our Truck Operations Specialists, who bring decades of experience in trucking to Aurora and are playing a critical role in helping us build the future of transportation.
Ultimately, we need to come together as an industry – alongside policymakers, educators, community groups, and especially workers – to think about how jobs will shift as AVs are deployed and ensure our workforce is ready for this shift.
What do you and your team look for in job candidates?
We're building a revolutionary technology that will have broad implications for how we move goods and people. Because self-driving technology sits as the intersection of many disciplines, we look for experts from robotics and engineering, to perception and simulation, to government relations. We look for candidates who are creative problem solvers and approach problems from first principles. To build a team that can make good on the profound opportunity we have in front of us, we look for people continuously looking to improve, and committed to our mission. We prioritize people who identify with our values, including working as a team and winning together.
Who has inspired you in your life and why?
Motivational writer and speaker Leo Buscalia, also known as Dr. Love. He teaches people to live in the moment, appreciate the little things, learn to take risks, and lead with your heart when approaching life.
What do you like to do in your spare time?
Bedtime stories with my daughter. We are currently alternating between an anthology of African tales and an American Girl storybook. I also love playing scrabble, tasting wine, and long fast walks (strolling drives me nuts)! I was born in Canada so also love all things about British Columbia!
Delivering the benefits of self-driving technology safely, quickly, and broadly.