Progress in 2022: Pilots, product updates, and more
Recap | December 21, 2022 | 6 min. read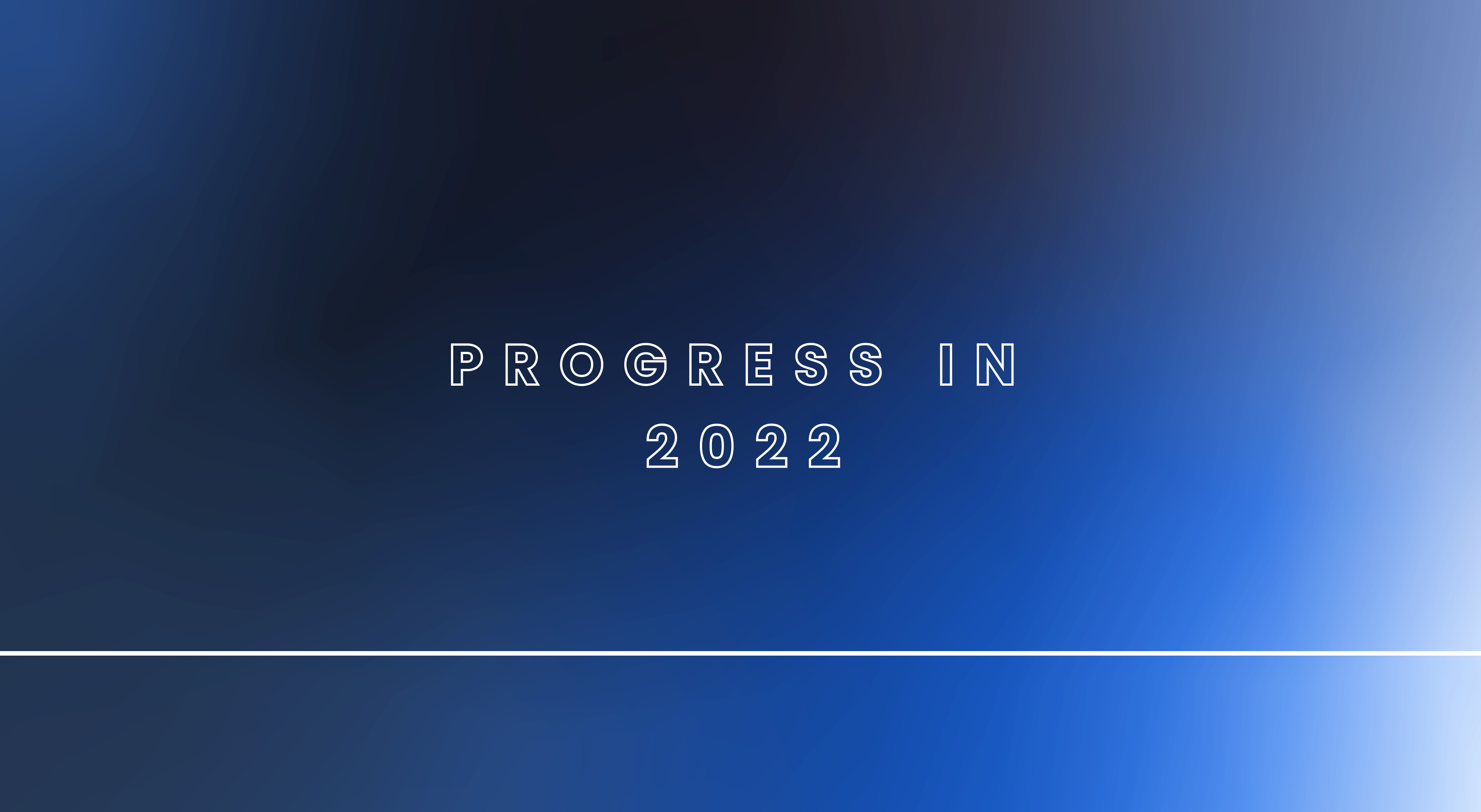 In our first full year as a public company, we've had some incredible growth, achieved some critical milestones, and made important advances toward the launch of our commercial autonomous trucking service, Aurora Horizon, by the end of 2024.
Take a look back with us at some of our biggest wins and proudest moments from 2022.

Releasing a new route: In addition to the Dallas to Houston route our trucks have been traversing for over a year, in 2022, we began autonomously hauling loads on a new freight lane between Fort Worth and El Paso. This 600-mile stretch of Texas is one of the busiest thoroughfares for the U.S. trucking industry, making it the perfect place for us to practice commercial operations and demonstrate the value of self-driving technology.
Turning out two new terminals: To pick up and drop off pilot customer loads, we established terminals in Fort Worth and El Paso. These sites, like our Dallas terminal, are equipped with the technological and operational infrastructure our autonomous trucks need to transport customer goods every day.
Revving up with Ryder: We teamed up with Ryder, a leader in supply chain and fleet management solutions, to build an on-site, around-the-clock truck maintenance shop at our South Dallas terminal. Ryder's technicians will provide regular repairs and maintenance for the Aurora Driver-powered trucks autonomously hauling loads across Texas, enabling increased truck utilization and uptime.

Welcoming Werner: We began pulling loads for Werner, a premier logistics provider and full truckload (FTL) carrier, between Fort Worth and El Paso.
Setting off with Schneider: We began hauling loads for Schneider, a premier multimodal provider of transportation services, between Dallas and Houston.
Furthering our work with FedEx: Early this year, we took our pilot with FedEx to the next level and began to transport shipments between Fort Worth and El Paso, in addition to our daily hauls between Dallas and Houston.
Upgrading with Uber Freight: To help Uber Freight customers meet holiday demands, we expanded our commercial pilot to include our new Fort Worth to El Paso lane.
Uniting with U.S. Xpress: We entered into a collaboration partnership with U.S. Xpress, one of the largest asset-based truckload carriers in the U.S., to identify how the Aurora Driver can best complement their existing operations and help fill supply chain needs.
Collaborating with Covenant: We also announced a collaboration with Covenant, a transportation and logistics services provider, to explore ways to optimize long-haul operations.
Kickstarting our work with Kenworth: In partnership with Kenworth, we unveiled a prototype of the autonomy-enabled T680 Next Gen truck platform designed for the Aurora Driver. This truck platform includes critical redundant systems that will play an essential role in making driverless operations safe.
Value-chaining with Volvo Autonomous Solutions: We announced our partnership with Volvo Autonomous Solutions to power a hub-to-hub autonomous transport solution across North America.
Tackling Texas with Toyota: In preparation for the launch of Aurora Connect, our autonomous ride-hailing product that will follow the launch of Aurora Horizon, we debuted and began testing a fleet of Toyota Sienna Autono-MaaS vehicles powered by the Aurora Driver on public roads in Texas.

Delighting in diversity: We relaunched our company values with a new, sixth value, "Celebrate our Diversity," which recognizes how diverse perspectives and experiences make us stronger as a team and help us better represent the world we live in. This addition reflects our commitment to our Aurora Unified Groups, which foster the celebration, representation, retention, and advancement of Aurorans of all identities and backgrounds.
Showcasing our safety approach: Over the course of the year, we shared more about our safety work and explained why safety is our priority.
Powering up in Pittsburgh: We celebrated the naming of our new Pittsburgh, Pennsylvania, office as Aurora's corporate headquarters. We are proud to call Pittsburgh home.
Breaking ground in Bozeman: We announced a new 78,000 square foot facility in Bozeman, Montana, with research and development labs, a world-class manufacturing space and clean room facility, a garage, and an office space for our Bozeman team. We also kicked off a collaboration with Montana State University to open a state-of-the-art lidar test range, which we will use to develop future generations of FirstLight Lidar.
Pairing up with Pittsburgh Technical College: We launched an 18-month Robotics & Autonomous Engineering Technology Program with Pittsburgh Technical College to help educate the robotics engineers of the future. We've committed to funding $65,000 worth of scholarships through 2024, which complements other higher education work in Montana and Texas.
Potential in Pennsylvania: After nearly two years of working closely with Pennsylvania legislators and other members of the self-driving industry, the Keystone State's legislature passed HB 2398, a monumental bill that allows for driverless testing and the deployment of autonomous passenger vehicles and trucks on state roads. This new law unlocks incredible potential for self-driving developments, innovations, and commercialization in Pennsylvania.
Championing safety on Capitol Hill: Early this year, Aurora VP of Safety Nat Beuse represented the self-driving industry on Capitol Hill, where he testified about the importance of a Safety Case Framework-based approach. He shared how developing autonomous vehicle technology doesn't mean choosing between innovation or safety, it means prioritizing both.
Taking the Secretary of Transportation for a test drive: U.S. Secretary of Transportation Pete Buttigieg and other transportation officials joined us for a demo ride in an Aurora Driver-powered truck at a track in the California Bay Area. While there, the transportation leaders met with Aurora vehicle operators and members of our leadership team and discussed the value of safe, transformative technology.
Coordinating with our community: We are committed to being active community members in the regions in which we develop and deploy our self-driving vehicles. In 2022, we attended community events across the country, engaging local organizations, regional leaders, and hundreds of thousands of people. We also hosted community and regulatory leaders for autonomous vehicle rides and tours of our offices—from the Mayor of Mountain View to the Governor of Pennsylvania.
Sharing our Safety Report: As part of our commitment to sharing our work with regulators, shareholders, and the general public, we recently released our 2022 Voluntary Safety Self-Assessment—a Safety Report that describes the safety processes and practices that drive the development and deployment of our autonomous vehicles.

Revealing our roadmap: We unveiled our Product Roadmap for the commercial launch of Aurora Horizon. Our roadmap outlines the work that remains between now and the launch of our scalable autonomous trucking service.
Broadcasting Aurora Beacon: Early this year, we introduced Aurora Beacon, a suite of fleet management tools that provide Aurora Horizon customers with unprecedented visibility and control over their fleets. The platform includes a set of tools to support scheduling, dispatch, routing, monitoring, and control at both the fleet and vehicle levels.
Featuring our FMS: We showcased the Aurora Driver's Fault Management System in action on public highways in Texas. Our FMS is designed to detect and mitigate faults that could occur in the Aurora Driver's system, and to help ensure that the Aurora Driver continues to behave in a way that does not endanger passengers or other road users.
Collecting capabilities: We released an updated beta version of the Aurora Driver at the end of each quarter in 2022. Each of our beta releases introduced critical capabilities that will enable the Aurora Driver to safely handle the driving scenarios it will encounter while hauling loads for our customers on our commercial launch lane.
Focusing on the future
From new partnerships to technical feats, regulatory wins, and a steadily maturing Safety Case, the Aurora team has been hard at work this year pushing the self-driving industry forward.
We are more excited than ever about the broad benefits that safe autonomous vehicles will soon bring to transportation and mobility. Over the next year, as we draw closer to the commercial launch of Aurora Horizon, our autonomous trucking service, we look forward to sharing more of our milestones with you.
Thanks for riding along with us!
Delivering the benefits of self-driving technology safely, quickly, and broadly.