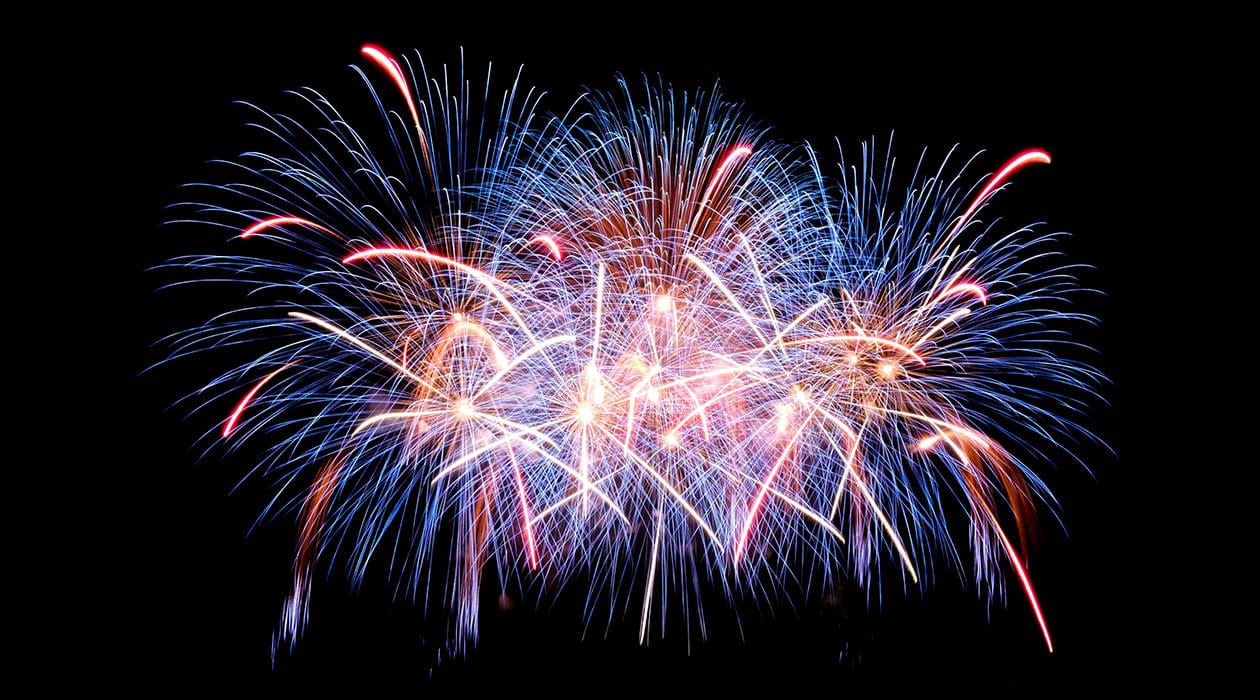 What's to come for Aurora in 2020
by Chris Urmson
The New Year is a great time to reflect on the last year and the year to come. 2019 was an important year for Aurora with 2020 shaping up to be very exciting.
2019 was just our third year, and it was all about building: our company, our people, and our technology. We started the year with a bang, closing our series B funding round, raising the money we need to continue building while bringing onboard awesome investors who will be valuable partners with us for the long haul. Sequoia and Amazon are both very thoughtful about where and how they invest. Having them invest in us was a meaningful endorsement of the team we're building and the approach we're taking. We also continued to strengthen relationships across the automotive industry, particularly with Hyundai and FCA.
As a team, we've grown substantially. Our company now boasts over 400 amazing individuals united in the mission of delivering self-driving technology safely, quickly, and broadly. This past year we focused on building out teams, and building new teams. We hired leaders for Government Relations, Regulatory Affairs, User Experience and our Hardware Engineering teams, while doubling the size of our engineering team overall. As we've grown, we've kept the bar high on talent, expertise, and culture, resulting in a company and a team of people that I am proud to be a part of.
2019 was also the year we made our first acquisitions. We started small, adding to our simulation team with the acquisition of 7D Labs (which brought an academy award winner into our ranks). We then swung for the fences, acquiring the most promising lidar technology company we could find, Blackmore. With this team, we benefit from their deep experience in Frequency Modulated Continuous Wave (FMCW) lidar — a game-changing technology that will allow the Aurora Driver to see both further and better than any other lidar technology in existence today.
It's very difficult externally to measure the engineering velocity of self-driving technology companies, so we often just look at valuations, pilots, partnerships, or DMV reports. The challenge is that none of these reflect real progress being made on the core technology, and none of them amount to anything without the technology being robust and functional. At Aurora, we prefer working technology to headline-grabbing announcements. As such, we've been hard at work building core pieces of technology:
Robust perception algorithms

The Aurora Atlas: a scalable, maintainable mapping system engineered for self-driving vehicles

Simulation and offline development tools

Hardware architecture that allows us to truly be a platform that can work on multiple different vehicles made by different manufacturers.

Virtual Testing Suite
Of these, the development we're most proud of is our Virtual Testing Suite: a set of tools that allow us to more robustly and quickly develop our self-driving system. For us, the proof is in the proverbial pudding — our initial thesis for development was that virtual tools would allow for quicker development than on road driving. Our engineering teams are able to make progress substantially more quickly now than they were a year ago while driving fewer autonomous miles on public roads!! This is really the holy grail of development in the AV space and is part of what gives me confidence that Aurora is one of the small number of companies that will be able to ship a safe, robust automated driver.
Overall, it's hard for me to be prouder of what the team has accomplished in 2019. We're making great progress, building a great place for people to work, and continuing to attract the best and brightest, who want to work together to make transportation and mobility dramatically better.
What will 2020 look like at Aurora?
It's important to first take a step back and think about where Aurora is going. As a company we are fortunate to work on a technology that can have a profound impact on the world — saving lives, improving access to mobility and transportation, improving the quality of life, and reducing the cost of moving people and goods. These are the reasons we get up in the morning. Aurora's approach to delivering this impact is to work with others across the transportation ecosystem. While we build the world's driver, we will work with others on how it is used, helping businesses be more successful and helping communities make our streets safer.
To see this vision realized, we need to build a sustainable company, that means one that makes money. The good news is that we're aiming for a space where this should be immensely viable. Two of the iconic companies of the internet age, Facebook and Google, have built incredibly successful companies by reshaping the advertising industry. In the US the annual spend on advertising is ~$150B. In contrast the US annually spends ~$1.5T shipping goods and ~$1.1T on transportation. Markets that are 10 and 7 times bigger, respectively. Thus, the economic opportunity in front of us is not just profound; it is an order of magnitude larger than the opportunity that enabled the growth of some of the world's most valuable companies.
For Aurora, the question is what is the next step on the path to that opportunity? 2020 will see us make major strides on three fronts: We'll integrate the Aurora Driver into additional vehicles in coordination with new and existing partners, we'll make significant progress on a safety case that supports the Aurora Driver, and we'll increase the competence of the Aurora Driver by adding capabilities that allow it to operate in an increasingly diverse set of operating environments.
Integrating the Aurora Driver
Beginning in Q1, we'll begin using specially-developed Chrysler Pacificas for our road testing and development. These vehicles will incorporate the latest version of the Aurora Driver hardware and will include the next generation Aurora lidar, which uses frequency-modulated continuous wave technology to measure the speed and position of objects instantaneously, even at very long ranges. These vehicles will be on the road in complex urban environments where we learn most rapidly, on highways where the new sensors will help us to handle some of the rare and challenging cases while driving fast, and in challenging weather like we see in Pittsburgh.
We will also be integrating the Aurora Driver with a tractor trailer. Over the last three years we've focused on how we develop the Aurora Driver safely and quickly. Because we believed that the sensor necessary for safe freeway driving for trucks did not exist, we prioritized urban driving where we encountered other actors at the highest rates, and thus learned most quickly. Now armed with a robust developmental foundation and a more capable lidar, we are taking the next step on our long-held plan to address the driver shortage and safety issues associated with trucking and the movement of goods.
Establish A Safety Case
2020 will see a number of substantial advancements in the Aurora Driver. We are actively building the safety case that will give us and the public confidence when we ultimately deploy the Aurora Driver. Building a safety case involves deep, thoughtful work: analyzing how the Aurora Driver might fail, how those failures can be detected, and how they are then mitigated. The end result of this work is that Aurora will have a process and system that we can stand behind for ensuring our Driver is safe.
Advancing the Aurora Driver
We will also continue to make the Aurora Driver behave more naturally and confidently on the road, be it in a truck, a tractor, or a passenger vehicle. Today our Driver drives smoothly (if cautiously) around people and vehicles and through weather, making rights on red, and left turns across traffic with confidence, all while operating in dense, interesting environments. 2020 will see continued refinement of these capabilities, while adding to the overall ability of the Aurora Driver.
The opportunity we have ahead in 2020, and beyond, is exciting. Our biggest challenge this year will be staying focused. As we continue to grow the team, we will naturally have the ability to get more done. But, it's important that we stay focused on the work that accelerates our mission. We'll say no to pilots and demonstrations that don't serve this purpose. Instead, we will continue to build long term partnerships that help us build a great company, a great team, and a great product. One that will allow us to deliver safer, more accessible transportation and mobility to the world.
Happy New Year!
Delivering the benefits of self-driving technology safely, quickly, and broadly.